A message from the program director:
Camp is in need of energetic college and high school age staff who love Christ, children, and the outdoors. If that sounds like you, I hope you will apply. A full listing of summer staff positions, along with a description of each, is printed below.
Our goal at Camp Deerpark is to "Empower Youth to Serve Christ in the City". This means campers need a counselor that is loving and supportive, a role model for them to follow. A summer at camp is a summer filled with challenges and opportunities to grow and learn new skills. It can be draining, frustrating, exciting, and a lot of fun all in the same day. And even if the pay is less than glamorous, the experience always makes being on staff at camp worthwhile!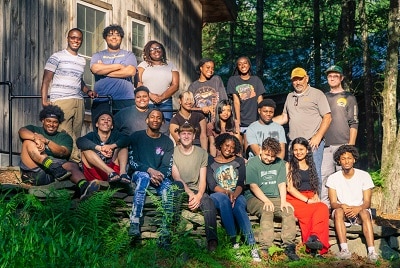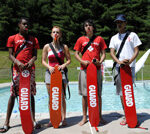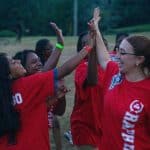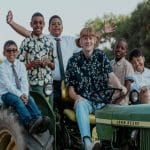 Senior Counselor $300/week
Responsible for care and safety of campers. Counselors lead devotions, games, occasionally give campfire messages, lead worship and serve as role models and mentors for campers. Must be 18 years or older.
Junior Counselor $200/week
This position helps younger staff get a taste of camp ministry. They work under a senior counselor in providing care and safety for the campers. J.C.s also help in the kitchen, set up for games, or function in other supportive roles. Must be 17 years or older.
Kitchen Assistant $200/week
Assists in kitchen preparing, serving, and cleaning up after meals. May also help with set up for outdoor meals, decorate for feasts, or set up for programming events. Must be 17 years or older.
Program Assistant $200/week
This person performs the odds and ends the summer camp director and program director need done. This may include everything from starting a campfire to watering flowers. Must be 17 years or older.
Health Director $425+/week
Responsible for overseeing camper health. Duties include administering medication and maintaining proper medical documentation. May also be asked to help lead activities depending on skills. Must have credentials as an EMT or RN. Higher pay based on other skills.
Summer Head Cook $425+/week
Responsible for preparing and serving meals for 40-60 campers and staff. Supervises kitchen assistants and works under the supervision of the food service director. Higher pay based on experience.
Camp Pastor $400+/week
Provides spiritual content in conjunction with the summer theme. Responsible for campfire messages, Bible class, and chapel content. Higher pay based on experience.
Media Coordinator $200+/week
Collects video footage, takes still images, and sets up camper interviews.  Will create a presentation for campers at the end of the week and compile the best media for use in marketing.  Applicants should submit samples of their work.  Pay is based on age and experience.